My son is one of my greatest achievements. I love my son. His birthday was a few days ago. He turned 20. How about that huh? I managed to keep another human alive for 20 years! And to top it off, he's a good human too.
I felt it was important to write about teen moms because I know the struggle first hand and not all teen moms have the support they need. Starting with the father of their child down to having supportive parents. I hear more stories about dead-beat dads or parents disowning their own and it's incredibly sad because the ones who really lose in the end is not the mom, but the child.
If you scroll down to the end of this post you will find a list of people, places and things that helped get me through being a teen mom. I hope that it comes in handy for you just as it did for me.
As I reflect back on my son growing up, I think about all those who contributed to this young man's greatness. I didn't do it alone. How could I? I was 17! I'm not sure how well I would've done without my support system. From family, my fiance, to the daycare and schools he attended, down to his father. We've been divorced for 10 years now. Our relationship ended but he NEVER stopped being the father that he is. I have to acknowledge that. He faithfully took our son pretty much EVERY weekend. Not all moms get that kind of a break. Lord knows every parent needs a break and it should happen more often than it actually does.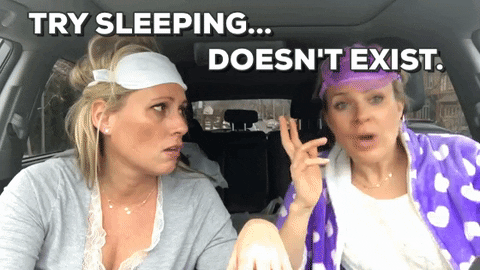 I also have to give it up for my parents who are by far are the best parents in the world. Sure they initially weren't incredibly excited hearing about their little girl having a little boy. BUT that never stopped them from supporting me and having my back. EVERY. STEP. OF THE WAY. Even till today. They still help me. The LOVE that those two people have shown my brother and I is a love that at 17 I was not able to understand. But that love was so powerful, so profound, that I knew if I just did exactly what they did for me and my brother my son would turn out just fine.
Parenting is tough. There is absolutely NOTHING that can prepare you for having children. Not age. Not money. That's not what parenting requires. We have an idea of what to expect but there's no manual. So imagine what it must be like for a teen mom. Someone who hasn't even finished growing up themselves.
I didn't even finish high school yet. None of that mattered to me though. I accepted my destiny, my responsibility with my head held high and with all the confidence in the world that I was going to have this baby and kick ass.
Here we are today. My son is about to embark on the next chapter of his life - his career. He's about to purchase his first car. We have a beautiful relationship. I couldn't be more proud of the gentleman that he has become.
Moms, know that you are never alone. Especially today in this tech era we are more connected than ever. If you find yourself struggling reach out. Ask for help and don't feel embarrassed by it; not for a second. "...It takes a a village.." as they say. I have total admiration for the teen moms kicking ass raising little superstars. I support you. Feel free to reach out to me if you have a question or need direction. I'm no expert but I'm a MOM. Sometimes that's all the expert advice you need.
RESOURCES FOR TEEN MOMS
BETHANY is an international social service agency based in Grand Rapids, Michigan, that cares deeply about expectant parents, families and children. We provide free, confidential support for women and men facing unplanned pregnancy, in addition to many other services at more than 100 locations across the United States and around the world.
https://impregnant.bethany.org/
FOR MY FELLOW NEW YORKERS NYC provides a variety of services for young people who are pregnant or parenting. Assistance is available to help young mothers and fathers under age 21 manage their new concerns, take control of their lives, and learn how to provide better futures for themselves and their children.
To be eligible for this assistance under the Teen Age Services Act, either the mother-to-be, father-to-be, mother, father, or child must be receiving Medicaid benefits.
Case managers can help pregnant or parenting young people obtain the following:
Public benefits such as food stamps and WIC (the Women, Infants, and Children program)

Health services for mother, father, and child, both before and after birth

Abstinence and family planning services

Parenting skills training

Education

Job skills training
COVENANT HOUSE
Being a good mother is one of the toughest jobs in the world, and it's almost impossible when you are young, homeless, and without family. That is why our Mother/Child program was created to help these determined mothers and pregnant teenagers secure a brighter, more stable future for themselves and their babies.
TEEN MOM NYC
A blog by a teen mom for teen moms
Gloria Malone, founder of Teen Mom NYC has devoted a page of her blog to an abundance of support for teen moms. Go Gloria! There's some good stuff here moms. Check it out:
http://www.teenmomnyc.com/p/helpful-resources.html
WHAT TO EXPECT WHEN YOU'RE EXPECTING
I know there's videos and numerous sources of info nowadays on the internet on pregnancy, but when I read this book, front to back, I felt armed and ready to be the best mom out there. Its available for kindle too. Links available below:
KINDLE: http://amzn.to/2Di4JWZ
PAPERBACK: http://amzn.to/2mlmJYC
BABYCENTER
Babycenter hands down is awesome. They came through for me with my second child. I know I already had a kid and should know but they're 18 years apart. I needed a refresher and my good friend put me onto them. They have a mobile app that keeps you in the know on a daily basis. Even after the baby is born. Great, great stuff here, moms.
You must download the app. So worth it.
#TEENMOM #TEENPREGNANCY #MOMLIFE #MOMSTRUGGLES #PARENTRESOURCES #SINGLEMOM