WHAT TO WEAR TO THE OFFICE PARTY
It's that time of year again people.

Office party time!
Every year my company hosts a real proper holiday party for us. Since having my second child, I very much look forward to attending them seeing as we hardly get the chance to go out anymore - me and my fiance.
The only thing that irritates me about going out is finding that right outfit. I do not like dresses. They look great on everybody else, but me. Plus, it's chilly out this time of year. So, pants it is. I get less anxiety this way. There's no fussing with stockings falling down or ripping. I just need to be focusing on my dance moves that night. Not stressing about my outfit.
Now you already know where's the first place I go to for everything. Yup, Amazon. You know they have this new program called Prime Wardrobe? It's very much like Gwynnie Bee, a fashion delivery service, where you select the items you'd like to try and it gets delivered to your door. You only pay for what you keep.
So here are a few of the items I've decided to give a whirl. Hope this provides some inspiration. If you're anything like me you'll stick with the stretchy stuff and thick low heels. It allows for doper dance moves.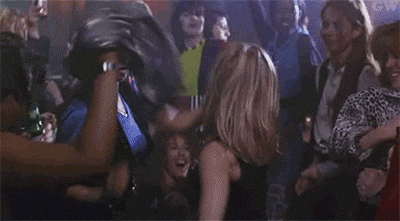 TOPS & BOTTOMS
Blazers & Shoes
Don't forget to arrange for transportation to and from the event! Don't drink and drive. Drink & Jive!
#officeparty #holidayparty #whattowear #plussizefashion #primewardrobe #amazonprime #shoes #shirts #bottoms #leggings #blazers